The American Heart Association has authorized Virtual Training during the COVID-19 pandemic.
RC Health Services has answered the call and designed a virtual training solution that will maintain high quality while mitigating risk of exposure.
Attend the AHA Course Virtually
Take the exam online.
Attend small group skills sessions at an RCHS Training Center.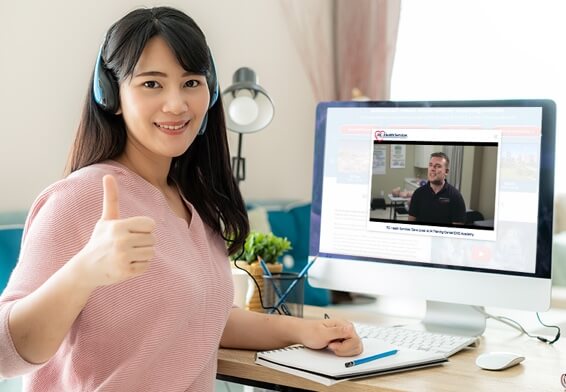 Here's how Virtual AHA Training works:
Attend the Virtual AHA Training Online
See below for the course schedule. You will be watching a livestreamed Traditional AHA Course at our Pearland Training Center. You will have a certified AHA Instructor in the virtual classroom with you to answer any questions you may have
Take the exam
online
The AHA has authorized RC Health Services to securely store and administer the written exam.
Schedule your in-person skills sessions
Your Virtual Instructor will schedule your physical skills session at an RCHS Training Center. We will conduct these in small groups using all CDC-recommended procedures to mitigate the spread of COVID-19.
Virtual Classes: