How do I become an EMT in Wyoming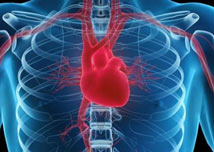 EMT - Emergency Medical Technician The EMT-Basic course is designed to train individuals in skills and knowledge necessary to complete the National Registry EMT examination and achieve certification as an Emergency Medical Technician.
Wyoming EMT Basic Course
1

Complete all didactic assignments online

2

Attend and complete the Skills & Clinical Week in Pearland, TX

3

Obtain your Course Completion Certificate

4

Pass the NREMT Cognitive Exam back in Wyoming

5

Wyoming is not an automatic reciprocity state. Therefore you will have to follow all of the steps in the "Complete Application Package" located here: http://www.health.wyo.gov/sho/ems/forms.html

6

After clearing all of the Wyoming Office of Emergency Medical Services additional steps, you will have to take additional testing dicated by the WOEMS.
In short, you can still take our program and become a certified EMT in Wyoming. You will, however, have to complete the additional steps listed above.