How do I become an EMT in Washington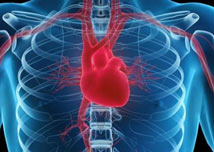 EMT - Emergency Medical Technician The EMT-Basic course is designed to train individuals in skills and knowledge necessary to complete the National Registry EMT examination and achieve certification as an Emergency Medical Technician.
Washington EMT Basic Course
1

Complete all didactic assignments online

2

Attend and complete the Skills & Clinical Week in Pearland, TX

3

Obtain your Course Completion Certificate

4

Pass the NREMT Cognitive Exam back in Washington

5

Washington is a reciprocity state, which means that you can easily become certified after completing our EMT course and your NREMT exam. You must follow a few additional steps located here: http://www.doh.wa.gov/

1. Meet the reciprocal certification requirements in the application packet.
2. Complete all the requirements provided in the application which includes Washington State-approved, seven-hour HIV/AIDS education course (see above).
3. Complete the Out-of-State Certification Application (PDF). This form must be printed to get the necessary signatures.
4. Complete the Out-of-State Verification Form (PDF).