How do I become an EMT in Utah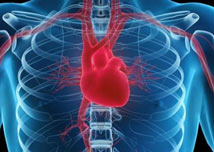 EMT - Emergency Medical Technician The EMT-Basic course is designed to train individuals in skills and knowledge necessary to complete the National Registry EMT examination and achieve certification as an Emergency Medical Technician.
Utah EMT Basic Course
1

Complete all didactic assignments online

2

Attend and complete the Skills & Clinical Week in Pearland, TX

3

Obtain your Course Completion Certificate

4

Pass the NREMT Cognitive Exam back in Utah

5

Utah is a reciprocity state, which means you can be easily become certified after completing our EMT course and your NREMT exam. Here are the additional requirements:


This information taken from here

1.Sign up to attend a Reciprocity Orientation (not required but strongly encouraged). Review the Reciprocity Orientation Meeting Schedule and contact the Bureau of EMS to sign up. We encourage you to bring all of the subsequent items on this list to the orientation meeting. You may also review the Reciprocity Orientation presentation.
2. Complete and submit the Application Packet for Certification, Recertification, and Reciprocity (for forms requiring notarization, notary service is available at the Bureau of EMS office).
3. Submit a photo of yourself for your EMS ID badge, or the photo can be taken at the Bureau of EMS.
4. Submit proof of your current state (or armed forces) certification or your National Registry of EMTs (NREMT) identification card. The Bureau of EMS will verify your certification status.
5. Submit a copy of current CPR course completion. The course must teach current American Heart Association (AHA) guidelines.
6. EMT-IA and Paramedic: Submit documentation of current course completion of the following:
• Advanced Cardiac Life Support (ACLS)
• Either Pediatric Advanced Life Support (PALS) or Pediatric Education for Prehospital Professionals (PEPP)
7. Submit documentation of 25 hours of continuing medical education (CME) within the past year. If your initial certification course was taken within the last year, those hours count.
8. Submit certification fees.
9. Undergo a criminal background check. If you have lived outside Utah anytime in the past five years, you must be fingerprinted. Review information about criminal background checks.
10. Submit tuburculosis test documentation (not required for EMD).
11. After submitting your application and fees, schedule to take the practical exam and/or written exam for your certification level, as applicable. Review information about exams.

The Utah Department of Health, Bureau of Emergency Medical Services also provides a convenient Reciprocity Checklist which you can view here.