How do I become an EMT in Arkansas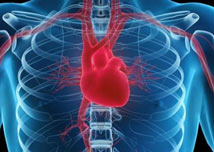 EMT - Emergency Medical Technician The EMT-Basic course is designed to train individuals in skills and knowledge necessary to complete the National Registry EMT examination and achieve certification as an Emergency Medical Technician.
Arkansas EMT Basic Course
1

Complete all didactic assignments online

2

Attend and complete the Skills & Clinical Week in Pearland, TX

3

Obtain your Course Completion Certificate

4

Pass the NREMT Cognitive Exam back in Arkansas
This information taken from here
On top of obtaining your NREMT certification, you must complete the following forms (found on the site above)
Bubble form completed (signed and dated)
$20.00 Licensure fee Verification form completed (page 9 in manual)
Copy of current CPR card ( signed front and back) Exp:
Copy of current National Registry card Exp: NR Number:
Copy of current State Licensure card Exp: State Number:
Criminal History paperwork and money. State($22.00) FBI ($16.50)
Verification of EMSP Status From Transferring State Sent/online:
Criminal History Results
You will then have to attend a Reciprocity Field Evaluation through an approved Arkansas Field Evaluation Site. (see P. 11 of the PDF above).