How do I become an EMT in Arizona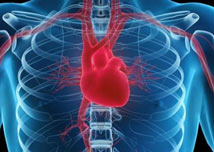 EMT - Emergency Medical Technician The EMT-Basic course is designed to train individuals in skills and knowledge necessary to complete the National Registry EMT examination and achieve certification as an Emergency Medical Technician.
Arizona EMT Basic Course
1

Complete all didactic assignments online

2

Attend and complete the Skills & Clinical Week in Pearland, TX

3

Obtain your Course Completion Certificate

4

Pass the NREMT Cognitive Exam back in Arizona

5

Arizona is a reciprocity state, which means you can be easily become certified after completing our EMT course and your NREMT exam. Here are the additional requirements:


This information taken from here.

1. An application located on our web site at here
2. A copy of current NREMT registration at the EMT level; and
3. A legible copy of a document that proves your legal presence in the USA. This document can be a birth certificate, USA passport, etc. You can find other acceptable documents described in the public benefit eligibility list found on our web site at here
4. Effective October 30, 2013, all applications must be submitted to the Phoenix Bureau office for processing. Send all applications to: Bureau of EMS & Trauma System Certification Section, 150 N. 18th Ave., Suite 540 Phoenix, AZ 85007-3248.