RC Health Services is looking for instructors nationwide!
Are you looking to teach courses for your office, business or healthcare facility?
Are you looking to start a business and earn money while you help train people to save lives?
RC Health Services is one of the leading American Heart Association training centers in the nation with thousands of instructors training citizens to save lives everyday. If you're interested in teaching CPR/First Aid, Basic Life Support (BLS), Advanced Cardiac Life Support (ACLS) or Pediatric Advanced Life Support (PALS) please review the information below and register today!
Register for your course below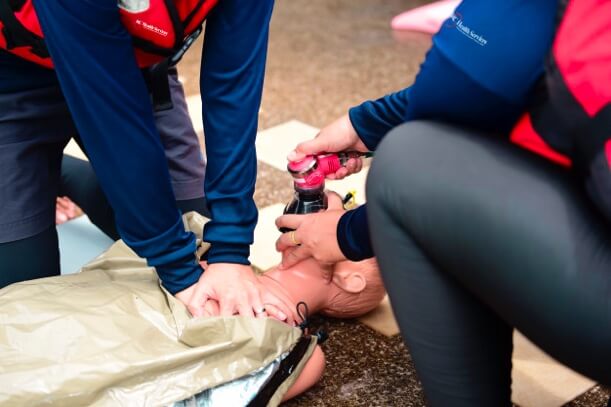 American Heart Association Instructor Courses
Heartsaver CPR/First Aid Instructor:
The Heartsaver CPR AED and First Aid instructor course is for those looking to teach the general public. This is perfect for anyone interested to teach CPR classes at their office or daycare center or even for those looking to start their own BUSINESS!
BLS for Healthcare Provider:
The BLS instructor course is for prehospital providers such as EMTs, Paramedics, Firefighters, and Healthcare providers of all disciplines.
ACLS Instructor Course:
The ACLS Instructor course is geared towards those looking to teach ACLS for their hospital staff that participate in the management of cardiopulmoney arrest or other cardivascular emergencies or personnel in emergency response.
PALS Instructor Course:
The PALS Instructor course is for those healthcare professionals who respond to emergencies in infants and children and for personnel in emergency response, emergency medicine, ICU and CCU units.
EMT Online Instructor Course:
This is a 40 hour self-paced online course that is intended for EMS professionals wishing to teach CE or initial EMT Basic training. Click here to enroll!