How do I become an EMT in Oregon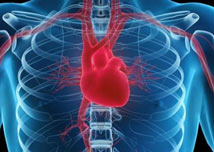 EMT - Emergency Medical Technician The EMT-Basic course is designed to train individuals in skills and knowledge necessary to complete the National Registry EMT examination and achieve certification as an Emergency Medical Technician.
Oregon EMT Basic Course
1

Complete all didactic assignments online

2

Attend and complete the Skills & Clinical Week in Pearland, TX

3

Obtain your Course Completion Certificate

4

Pass the NREMT Cognitive Exam back in Oregon

5

Oregon is a reciprocity state, which means you can be easily become certified after completing our EMT course and your NREMT exam. This information taken from the information sheet located here.


EMT, AEMT and Paramedic's must have the following to be eligible for reciprocity in the State of Oregon:

1. Completed Oregon Emergency Medical Services Application (green and orange form found in packet)
2. Completed Oregon Emergency Medical Services Application (purple and orange form found in packet).

A front and back copy of the following

3. Current National Registry card. No acceptations, if you do not have a current National Registry Card you are not eligible for Oregon reciprocity. Please contact National Registry if you would like information on how to obtain a current National Registry card.
4. Copy of a government issued ID. Some examples accepted are a drivers license/ID card from any state, passport, military ID.
5. Copy of CPR card. CPR card must be American Heart AssociationHealthcare Provider Level, American Red Cross-BLS for the Professional Rescuer, American Safety and Health Institute, or equivalent. Online only CPR classes will NOT be accepted
6. Copy of current or past state license/certificate. If you currently or have ever held a license in another state please include a copy of the front and back.
7. Endorsement Form. If you are licensed, or have been licensed in another state, please submit the Endorsement Form to each state you have held or currently hold a license or certificate. One Endorsement Form has been provided in the packet, please make copies if needed or print from link. For Last updated: November 2014 further instructions see instructions in reciprocity packet and instructions sheet.
8. Fingerprint Card. One fingerprint card will be included in the packet or you can have your fingerprints done at a law enforcement agency on a standard fingerprint card.
9. Payment. Check or money-order (we do not accept debt or credit cards) made out to OHA-EMS with correct non-refundable application fee and fingerprint fee. (EMT $140 + $44.50 = $184.50, AEMT $165.00 + $44.50 = $209.50, Paramedic $300.00 + $44.50 = $344.50). Failure to include payment will result in unprocessed return of information provided.