How do I become an EMT in Idaho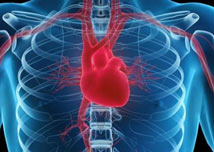 EMT - Emergency Medical Technician The EMT-Basic course is designed to train individuals in skills and knowledge necessary to complete the National Registry EMT examination and achieve certification as an Emergency Medical Technician.
Idaho EMT Basic Course
1

Complete all didactic assignments online

2

Attend and complete the Skills & Clinical Week in Pearland, TX

3

Obtain your Course Completion Certificate

4

Pass the NREMT Cognitive Exam back in Idaho

5

Idaho is a reciprocity state, which means you can be easily become certified after completing our EMT course and your NREMT exam. Here are the additional requirements:


This information taken from here

1. A transition course may be needed if your initial training was not based on the 2011 Idaho EMS Curriculum which is based on the National Education Standards. For transition training opportunities, contact your training coordinator or view a list of approved courses located on the www.IdahoEMS.org website. On the Education page, click the Transition Courses link located on the right-hand side of the page under the heading Training Opportunities. If you believe your education was based on the National Education Standards, we would need verification of this. If you do not need to take the Idaho Transition Course, you will still need to take Idaho Extrication Awareness (EA) which is on line at TRAIN Idaho. See instructions about TRAIN Idaho in #7 below.


Our EMT Course meets the 2011 National Education Standards.

2. Complete and submit an Idaho EMS Reciprocity application for your level of licensure. The application is available at www.idahoems.org in the center of the Provider Licensure tile.
• Include a copy of your photo ID. Acceptable forms of ID are: driver's license, state identification card and military identification card.
3) Send an Idaho EMS License Verification Request form to any/all states where you have held or applied for an EMS license. The form will be returned to the Idaho Bureau of EMS & Preparedness office by the verifying state. The form is available at www.idahoems.org in the center of the Provider Licensure tile under Reciprocity. It is also attached to the Idaho EMS Reciprocity application.
• Remember, you must hold a current license to receive Idaho licensure by Reciprocity.
4) Pass the National Registry of EMT's (NREMT) computer-based assessment examination for your license level. An examination application will not be approved until the Idaho EMS Reciprocity application and Idaho EMS License Verification Request forms are received by our office. An affiliation signature will not be necessary for examination approval.
• Apply for the assessment examination at www.nremt.org
• Directions for completing this step are below.

5) A Department of Health and Welfare Criminal History Unit background check.
• You can apply for the background check at https://chu.dhw.idaho.gov
• Use Employer Identification Number (EIN) 1350.
• Frequently asked questions are answered below.

6) Secure affiliation with a licensed Idaho EMS agency (not necessary for examination approval).
7) Reciprocity candidates must complete an Idaho specific Landing Zone Officer course to qualify for licensure. This online course is found at TRAIN Idaho https://id.train.org. Instructions for setting up your account, using the website and successfully printing a completion certificate are located at www.idahoems.org under LZO or EA in either the Education or Provider Licensure tiles.
8) Advanced EMT and Paramedic candidates must include a $35.00 licensure fee with their reciprocity application.

If you have any further questions, please call the Idaho EMS Bureau toll free at 877-554-3367.