How do I become an EMT in New Orleans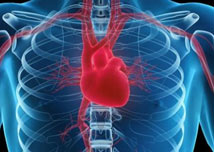 EMT - Emergency Medical Technician The EMT-Basic course is designed to train individuals in skills and knowledge necessary to complete the National Registry EMT examination and achieve certification as an Emergency Medical Technician.
New Orleans EMT Basic Course
1

Complete all didactic assignments online

2

Attend and complete the skills practice at our New Orleans Training Center

3

Obtain your Course Completion Certificate

4

Pass the NREMT Cognitive Exam back in New Orleans

5

Your NREMT Psychomotor Skills Exam will be scheduled through the Louisiana Bureau of EMS
This information taken from here
After you have completed the didactic and clinical requirements, you need to establish your account with the Louisiana Bureau of EMS to become certified in the State of Louisiana as well as contact the Louisiana Bureau of EMS to schedule your NREMT Psychomotor Skills Examination.
You may also have to complete additional background checks. Please see the link above for more information.
Training Center Location:
201 Evans Rd. Suite 325
New Orleans, LA 70123